Digital & Paperless Forms
Digital Paperless Mobile Forms For Your Business or Clinic
Keep your patients, customers & staff safe with easy to use, HIPAA compliant mobile friendly forms of all types with Clinic Forms.
Clinic Forms provides businesses with easy to use, mobile-friendly digital forms that can be sent to patients or customers via text, email, or hosted at a link on your website.
We offer a wide variety of forms including HIPAA compliant patient intake forms, dental forms, medical information release forms, Covid-19 related forms, and many more.
In addition, we can create custom forms specifically tailored to meet any requirements.
Maintain necessary documentation without costly updates to your existing practice management software, ensure compliance, and keep patients, customers, and staff safe in a health conscience world with Clinic Forms!
Start your 30-day free trial today!
Clinics & Businesses Use Clinic Forms in 3 Easy Ways
Integrates with your current website.
No need to upgrade your software and no coding needed.
Send as a link in an email.
Maintain your records of patients & customers by sending forms via email.
Send as a link in a text message
Text forms directly from your computer to a smartphone.
Your Patients & Customers Use Clinic Forms in 3 Easy Ways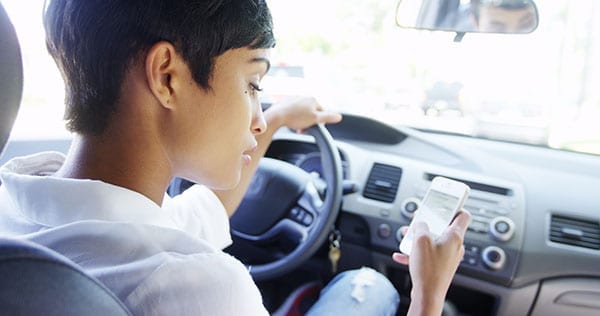 Patient's Cell Phone
Your parking area can now serve as an alternative waiting room.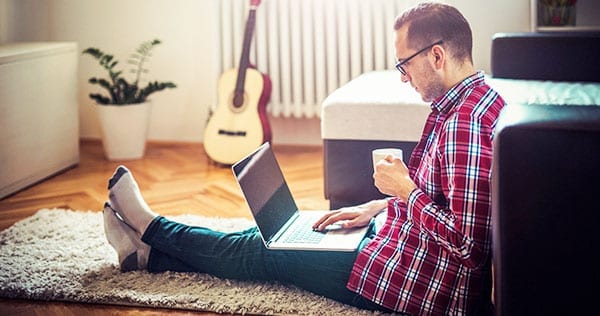 Patient Home Computer
Pre-visit screenings and paperwork are easily handled at home.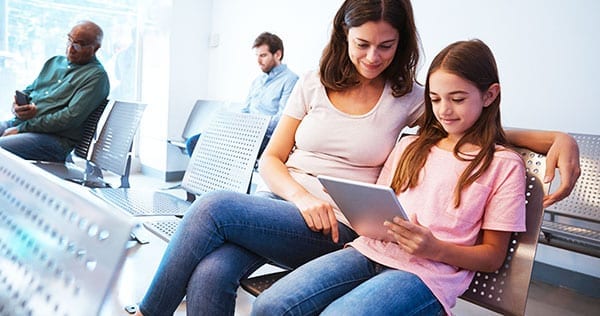 iPad In-Office
No software or upgrades to an easy to sanitize iPad or Tablet in your business or clinic.
Clinic Form Features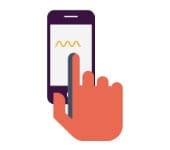 Mobile-Friendly Text Capability
Clinic Forms are designed to be effortlessly user-friendly.
Simply text a link to your patients or customers. They can fill out the form on their phone, iPad, or desktop, and submit.
You'll receive an email with attached PDFs for your records.
It's that easy!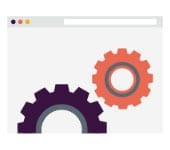 Custom Forms
Don't see what you need in our form gallery? Simply click here and submit your request for a custom form and we'll take it from there.
Our outstanding and responsive customer service team will create virtually any form you require.
Simply send us a form you already have, and we'll create a digital, mobile-friendly version of it.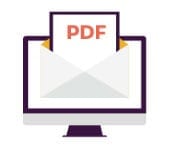 PDF Documentation
When patients submit a form, it is automatically emailed to you, providing permanent records for easy documentation and maintaining compliance.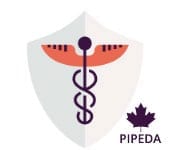 HIPAA Compliant
Maintain information critical to your patients and clinic, whether it's a Covid-19 screening or providing new patient intake information and medical history.
Used by Hundreds of Satisfied Customers
Read what they say:
It's been so nice to have patients form already completed before they enter the office. Much less administration time! Easy just to send the text from the computer and they can fill it out on their own phone. Less paperwork to scan and nothing to sanitize ! We signed up and were using it minutes later! Easy ! Every clinic should use this! 
Melissa Marra
Bow Valley Denture Centre
I don't know why we didn't do this earlier! Love the clinicForms.co!
Victoria Culham
Benjamin Veige Denture Clinic
Thanks so much for helping us get set up for electronic forms! Being able to text these forms to clients so they can sign directly on their own phones is a huge help in this current environment.
Theresa Sulek
Bellingham Denture Clinic
It's simple and quick to use.
Don't waste money on expensive and complex upgrades to your practice management software.
Clinic Forms integrates with ANY existing system and requires no technical expertise to use.
Our team of customer support specialists will walk you through the entire process.
CANCEL AT ANY TIME – NO CREDIT CARD REQUIRED